Description
We considered the following facilities in MATLAB code :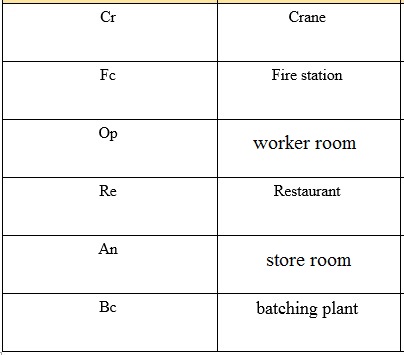 Facilities represented by a two word. These selected words are arbitrary.
The user can add any facility to the code. There is no limitation to the number of facilities.
In addition to, the user can consider a radius for a facility. This parameter is selected based on the real size of the facility.
At first part of the code, User can set parameters of the Genetic Algorithm.
---
Constraint of the code :
Crane
must be in operational zone
Fire Station
must be close to the doors
must be close to the personal rooms
Personal room
close to the doors
far from the operational zone
restaurant
close to the personal room
far from the operational zone
storeroom
outside of the operational zone
far from restaurant
close to the operational zone
---
Outputs :