In this tutorial, You will learn how to buy from MATLAB ONE (https://matlab1.com).
At first, You must add your favorite products to Cart.
Press Add to cart button .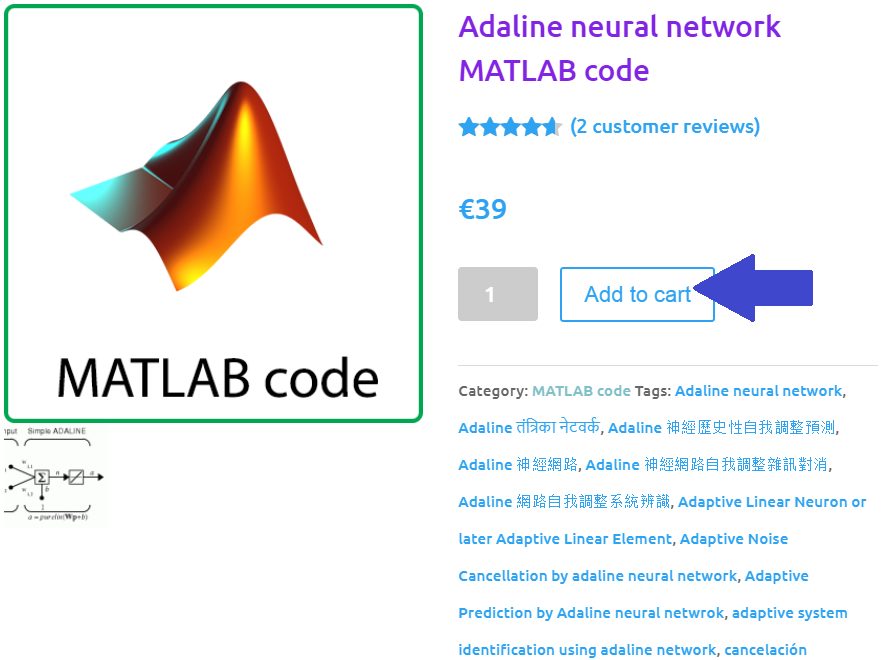 ---
You can add many products to your Cart . For example, I have added the following product to my cart, too.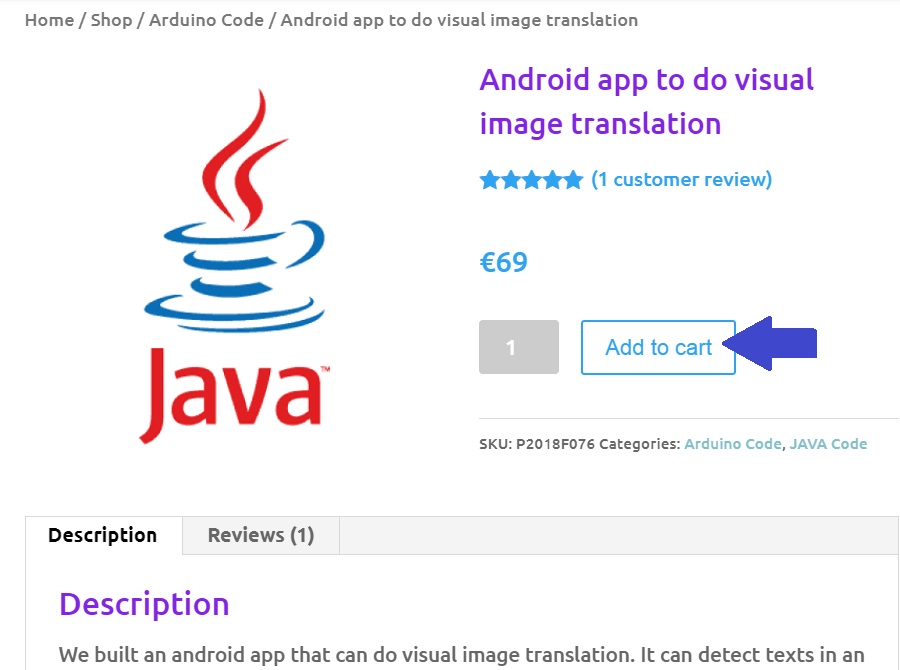 ---
You selected products are in your Cart page. The Cart page can be accessed by clicking on the marked area in the following figure :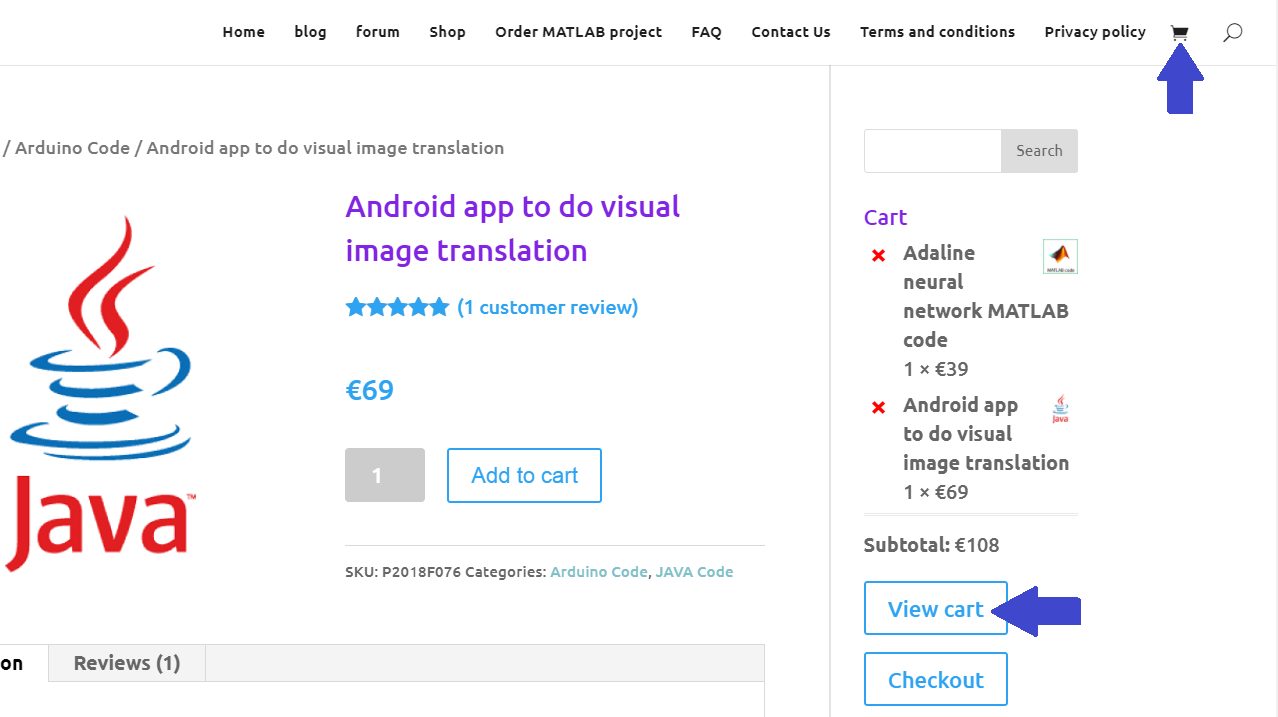 ---
If you click on the Cart page, You will see a figure similar to the following figure :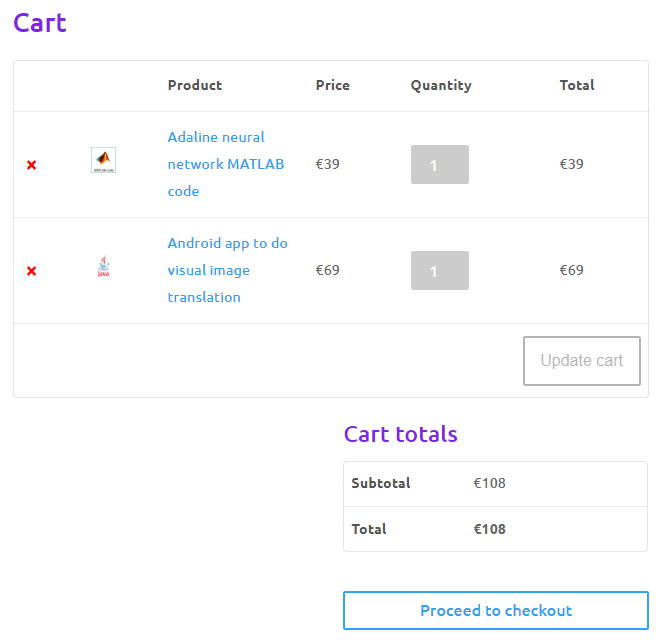 You can return and Add other products to your Cart. 
---
Finally, You can go to the Checkout page by clicking on Processed to checkout button.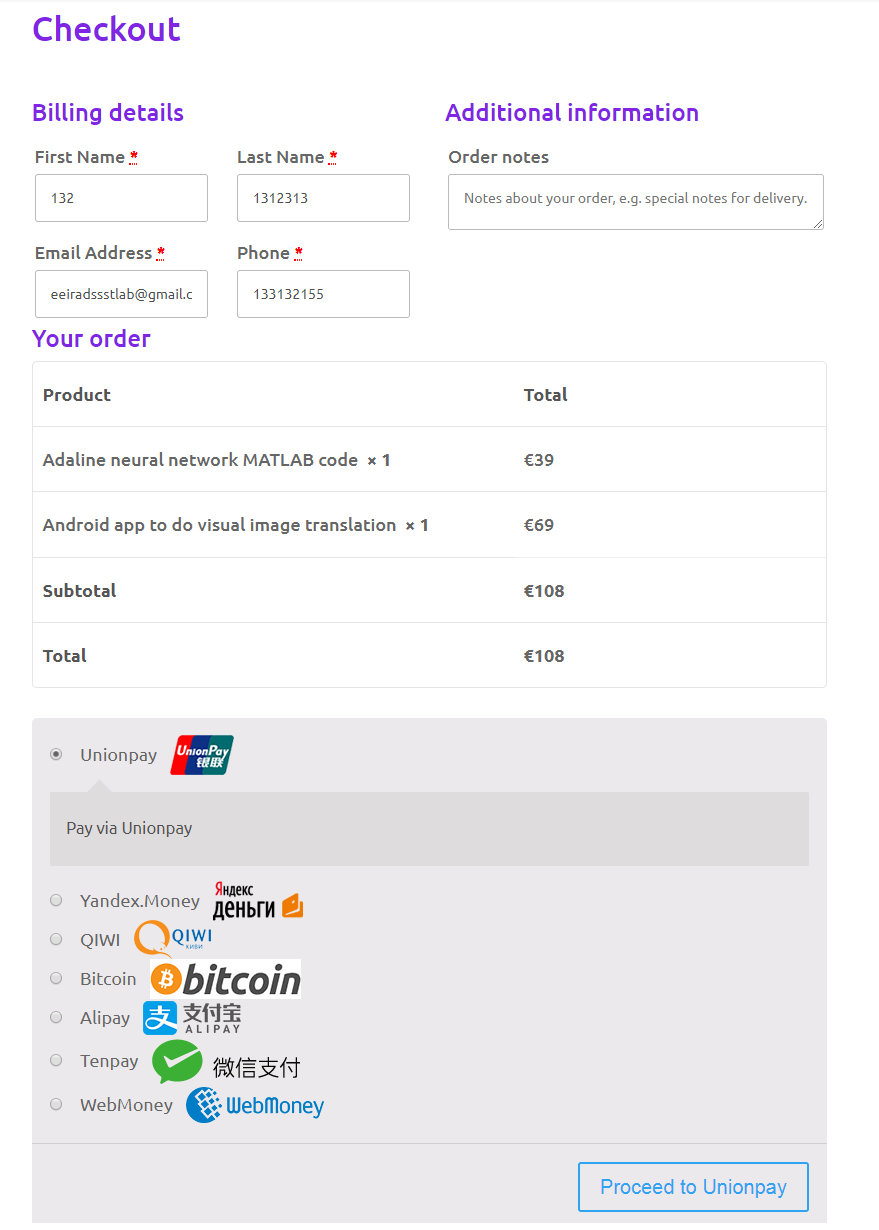 Enter your First name and Last name and Email address and telephone number. 
We will send your order to your email. please enter your email correctly.
Then, Choose one of the available merchant payment gateways.  We are trying to add many paying methods as we can.
Pay by MasterCard, VISA card and American Express
We will email your order after successful paying.