Description
A correlation function gives the statistical correlation between variables, contingent on the spatial or temporal difference between those variables.
Correlation functions of different variables are called cross-correlation functions, and this is the kind of correlation function used in this project.
They are a good indicator of dependencies as a function of distance in time or space, and as such can demonstrate chaos.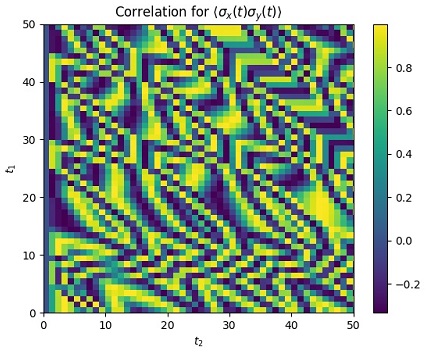 https://matlab1.com/shop/matlab-code/normalized-n-dimensional-cross-correlation-with-a-mask/
https://stackoverflow.com/questions/3949226/calculating-pearson-correlation-and-significance-in-python